Summer Night LIFEgroup for Young Professional Women
July 17th - August 28th, 2018
Discover your God-given purpose in this seven week LIFEgroup. Huma and Ruth, two students from Tyndale and active members of XRDS, will take you on a journey of discovery.
Enjoy a drink and some snacks, study and connect with other women who are looking to grow in faith.
Summer Night LIFEgroup
July 18th - August 29th, 2018
Join us at our communal LIFEgroup for when your LIFEgroup is on a break, or if you don't have a LIFEgroup yet. This summer, on Tuesdays and Wednesdays we're hosting two different Summer Night LIFEgroups at the Community Centre. In a relaxed setting, we will discuss faith and life and connect together.
On Wednesday evening, from July 18 onward, our Summer Night LIFEgroup is open to all, as we explore Tim Keller's Gospel in Life. Join us from 20:00 to 22:00, hosted by our LIFEgroup coördinator, Sietse.
You are welcome to join an evening, a couple or all seven evenings this summer. Every session can by enjoyed by itself.
Sign up, so we can arrange seats, drinks and snacks.
Fun Fridays
August 24th - August 31st, 2018
Fun Fridays
Here for the summer with time on your hands? Join us for Fun Fridays! Fun Fridays mean community and fun with great activities over the summer holiday. Every Friday in August is Fun Friday: Events for teens and preteens, aged 8 to 14 years old, in English.
Dutch guys and girls are most welcome too, you're invited to practice your language skills with our English-speaking volunteers.
Invite your friends and come have fun with us!
Our schedule: (subject to weather and other conditions)
August 3 – Game Time at the Community Centre, 13:00-16:00, €10
Come hang out and play some fun games at the Community Centre of XRDS (Biesbosch 225 (6th floor), Amstelveen).
August 10 – Climbing has been cancelled.
August 17 – Crazy Game Time at the Zwingliweg, Amstelveen 13:00-16:00, €15
A next level Game afternoon at the Zwingliweg, Amstelveen.
August 24 – Canoeing and Speeleiland in the Amsterdamse Bos, 13:00-17:00, €25
Paddle your way through the bos and then climb around in the trees and water after.
August 31 – Games, Dinner, and a Movie Night, 16:00-21:30, €20
An excellent way to close off summer season: we'll enjoy an evening of games, food, and a movie.
Sign up and payment is required ONE WEEK before the event for climbing and canoeing and by the Wednesday before the other events.
Feel free to contact Tory Almond at toryjalmond@gmail.com with questions.
If you/your older teen would like to be a volunteer leader for any event, let me know.
Looking forward to having you join us!
Please calculate the applicable costs to you, and transfer the amount to the XRDS bank account:
NL72ABNA0493013113 (ABN Amro)
Crossroads International Church
Makke sure to add the reference: Fun + Surname
Leadership Learning Community
September 8th - December 8th, 2018
This Learning Comunity is not a class, it's not a seminar, it's not a ministry. It's not something you "finish" and check off the box. It's a worldview of sorts, a way of seeing life and calling. If that sounds vague, weird and mysterious that's because leadership development is hard to catch in a box.
OVERVIEW:
• The Nuts and Bolts of Lifelong Development
• Dynamic Relationship with God
• Intentional Learning Posture
• Lifetime Perspective
• Character Development: Integrity, humility, authenticity
• Sense of Destiny
Personal Core Values

Character Development

Cultivating Empowering Mentoring Relationships

Navigating Our Dark Sides

Starting Well, Continuing Well, Finishing Well
DATES:
We will meet every three weeks or so on Saturday mornings from 09.30h to 13.00h, with one exception in October when we do a full day session. I would ask that you commit to being at all the sessions. So please check your agenda/diary to see if you can attend on the following dates:
September 8 (09.30-13.00)
September 29 (09.30-13.00)

October 27 (09.30-16.00)
November 24 (09.30-13.00)
December 8 (09.30-13.00) This date might have to change.
LOCATION:
We will meet at the church community center, Biesbosch 225
YOUR FIRST ASSIGNMENTS
If you decide to be part of Leading Edge, for the first session, you will need to:
* read Genesis chapters 25 to 50 (regarding Joseph)
* read In the Name of Jesus by Henri Nouwen
* do a google search on "leadership" and bring your definition of leadership
* bring a picture or object that symbolizes leadership for you
Please order (or borrow!) your own books, and bring a journal every time we meet.
New Membership Night
September 26th, 2018
October 10 we are organizing a New Members Night. If you consider Crossroads your home, membership might be a great next step for you. During this evening, Paul and Johan, pastors of XRDS, will share about our history, our vision and information about membership. We will also have time for questions and to get to know each other.
When: Wednesday, September 26, 19:30 - 21:30
Where: interim Community Centre, Biesbosch 225 (6th floor), Amstelveen
Preparation
In preparation you can watch our Focus and Vision videos and read more about our vision at xrds.nl/vision.
Marriage Preparation Course
September 27th - October 25th, 2018
The Marriage Preparation Course is a series of five sessions to help engaged couples, or those exploring the possibility of marriage, build a strong foundation for their future together. The course will help you to communicate well and understand and appreciate your differences. The course is based on Christian principles but designed for all couples with or without a church background.
Course overview:
Session 1: Communication (dinner included)
Session 2: Commitment
Session 3: Resolving conflict
Session 4: keeping love alive
Session 5: shared goals and values
Cooking for the Homeless
September 28th, 2018
Come and join us as we cook for the 50 homeless people of the Stoelenproject on September 28.
All you need is a sharp kitchen knife and an apron, the recipe and ingredients will be provided by Chef Jos. Preparation and cooking will starts at 15:30 and dinner will be served between 18:00 and 18:30, after which you are free to leave.
Stoelenproject, Marnixstraat 248, Amsterdam
XRDS Child Dedication
October 14th, 2018
Do you want to commit yourselves to raising your child in the Christian faith? We, the XRDS community would love to stand with you as you make this commitment. You can sign up through this form after which we will contact you.
XRDS Women's Retreat
November 10th - November 11th, 2018
€180 - €195
When: Saturday, November 10, 9.30 – Sunday, November 11, 15.30
Where: Mennorode Conference Hotel, Elspeet
Fee:
Early Bird – Eur 165 before June 11 (170 when using Credit Card)
Regular – Eur 175 before July 1 (180 when using Credit Card)
Late deciders – Eur 190 after July 1 (195 when using Credit Card)
OUR PROGRAM
When have you last stepped out of your daily routine to focus on relationship with God and friendships in Crossroads? In the fall of 2018 we want to offer you a retreat weekend from November 10 to 11 to do this in the beautiful green Veluwe. During the weekend we will take you on a journey to hear Gods voice, be inspired by speakers from every generation within Crossroads and take a next step in your walk of faith, accompanied by fellowship with other women and a fun time.
OUR HOPE
The XRDS Women's ministry wants to see women grow in their identity as women of God and in real connection with one another. This is why we organize several events and an annual retreat. Join us to reflect about your next step together with other women from Crossroads. This may mean entering a whole new level of engaging the world, personally and within the broader community of Crossroads. At this retreat, we want to offer you an environment of peace, inspiration and empowerment to get ready for your next step!
WHERE
The retreat will be a fully serviced weekend at a luxurious location called Mennorode. Surrounded by lovely woods, Mennorode is the perfect peaceful place for resting your heart, relaxation, enjoying friendships and equipping your soul and spirit.
GOOD TO KNOW
As XRDS Women, we can only book this weekend if 25 women have signed up before July 1.* Therefore we have an interesting discount for early bird sign-ups. The total cost for early birds are Eur 165 (sign-up before June 11), our regular price is Eur 175 (sign-up before July 1). After July 1, the price is Eur190. This price includes meals and snacks, plus a shared 2-person bedroom. If you want a single bedroom, an additional fee of Eur 15 will be charged. For those of you not able to fit this into your budget, please let us know (women@xrds.nl) so we can make a special arrangement.
*If the weekend cannot continue, all early bookers and regular bookers will be reimbursed.
SIGN UP
Please wire the amount to Crossroads International Church, NL72ABNA0493013113 (ABN-AMRO), mentioning your name + Women Retreat.
Prices when wiring:
Early Bird before June 11 - Eur 165 for a Shared Double Room or Eur 180 for a single room.
Before July 1 - Eur 175 for a Shared Double Room or Eur 195 for a single room.
After July 1 - Eur 190 (After July 1) for a Shared Double Room or Eur 205 for a single room.
Or pay by Credit Card (below) with Eur 5 additional costs.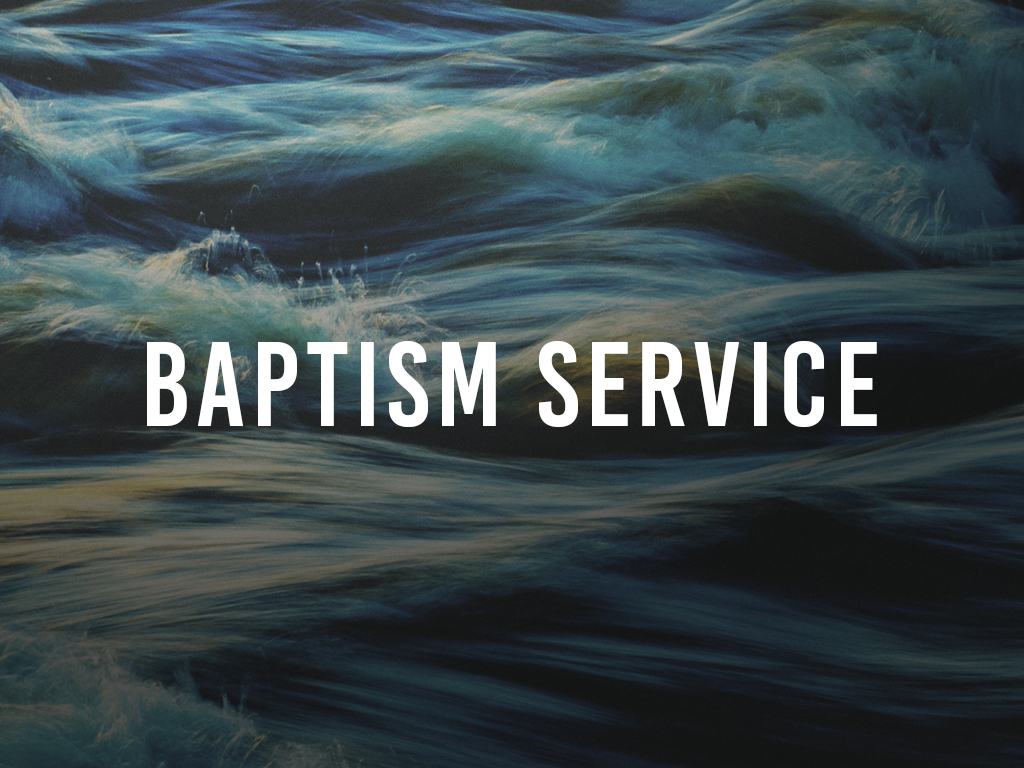 Baptism
November 18th, 2018
At XRDS we believe that baptism is an important step in our faith life. We would love to celebrate this important step together with you! If you're interested in learning more about baptism, or if you would like to be baptized, feel encouraged to fill out the form. We will get in touch with you as soon as possible.